Facial rollers are taking social media by storm right now!
And so we at #HAULHQ have prepared a guide to everything you need to know about Facial Rollers, the stones they are made with and how to care for them!
These great rollers are typically made from jade, rose quartz and other crystals with different powerful spiritual and energetic properties. Hence, we are not surprised face rollers have increased in popularity over the past few months.
The idea of rolling a stone over your face seems relatively easy, but how does face rolling really work? Will it make a difference if you include face rolling into my everyday skincare routine?
The answer is YES!
Facial massages, in general, relax the tissues and make the lines less prominent as there is increased blood flow with the massage; at the same time collagen production rises, collagen is a protein that holds the skin firm and prevents it from sagging.
These facial rollers are designed to gently massage your face, stimulate the lymphatic system to expel toxins, ease muscle tension and increase blood flow to increase your skin's glow.
The face roller also has de-puffing potential, making your face look slimmer temporarily. Over time, using a face roller can contour your face! (Yes, you are reading this correctly). If done twice a day, every day, face rolling is said to tone facial muscles and contour the face.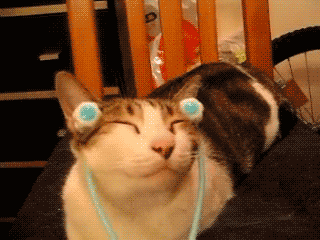 Now that you know the benefits of face rolling, you might be asking yourself:
"So how do I know which one to choose?"
While discovering which crystal is most suitable for you, we suggest learning each crystal's individual properties and picking the one that best aligns with your desires and appeals to you the most.
There are many crystals with different properties. at #HAULHQ we've compiled a list of our top 4 stones:
Rose Quartz – Calm & Soothe
Benefits: Often viewed as the ultimate beauty crystal, pink rose quartz face roller is superb for swelling and puffiness. This crystal is believed to lift, soften fine lines and release negativity from the skin.
Crystal Properties: Rose quartz is believed to purify the heart at all levels while supporting inner healing and may aid in diminishing and releasing any stress being held in the skin.
(p.s. our amazing subscribers might be receiving this in their June #HAUL !)
Black Obsidian – Protect & Detoxify
Benefits: The black Obsidian detox roller improves elasticity, tones and tightens the pores. A great tip we can give you all is to TRY IT FROM THE FRIDGE! Yes, the fridge. This black gemstone is naturally cooling already, but you can reliably pop it in the refrigerator or freezer for an ultra-cooling blast. Obviously, it'll make your skin feel amazing!
Crystal Properties: This particular crystal is one of the stones with the most dominant energy properties. Theory suggests that the healing effect enters the skin and reinvigorates the body on all levels, setting negative energies free.
Green Jade – Repair, Tone & Define
Benefits: Green jade roller massager is soft and gentle. It enhances circulation as it warms up to your skin's energy. Jade is thought to increase the immunity of the skin and improve skin growth. Mini versions of face rollers are so handy these days for that extra pick me up when we need it!
Crystal Properties: Green Jade symbolizes peace, wisdom, and stability. As a crystal, jade is best recognized for its calming qualities, making it an exceptional choice for those with irritated skin conditions.
(p.s. our amazing subscribers might be receiving this in their June #HAUL !)
Amethyst – Soothe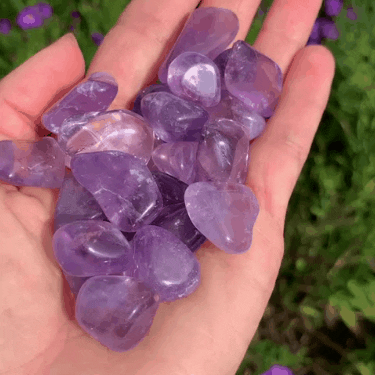 Benefits: This amethyst crystal is believed to help ease away day-to-day stresses and calm any resulting swelling. As an outcome, amethyst facial rollers tend to be the favoured choice for those with acne-prone skin.
Crystal Properties: The amethyst stone is a highly spiritual and protective crystal that also provides emotional support.
While none of the promised crystal properties are scientifically-backed or proven during our research, what we at #HAULHQ can confirm is the excellent effects of the lymphatic massage rollers provide.
If you want to treat your puffy cheeks and dark circles under your eyes then face rollers will be the perfect enhancement to your skincare regimen!
Tips on How to Roll your face:
First, start with your usual skincare routine, making sure to wash your face with a facial cleanser and finish off by applying your preferred moisturizer, oil or serum to your face and neck.
For our June #HAUL we've taken the hassle out of the equation by pairing the incredible rollers from Mount Lai, with the Madagascan Coconut Energising serum from Organic and Botanic!
Ideal for all skin types! It is aimed at reducing the effects of ageing while ensuring firmer, smoother and vibrant skin! Did we also mention that the products are 100% vegan & cruelty-free? <3
Ok, follow these tips on how to properly use your face roller:
Always do face rolling upwards and in one direction – never roll up and down.

Repeat up to five upward rolls in each area.

Use the face roller to roll out, towards your hairline, under the cheekbones and then along with them.

Lastly, roll flat along the brows and then upwards on the forehead.
We recommend face rolling twice a day, once in the morning and once before bed, after washing your face. Nevertheless, you can use the roller as many times as your face needs a moment of soothing calmness.
BONUS:
How do you sanitize a jade roller?
When cleaning the roller, use lukewarm soapy water and a piece of smooth fabric. You can also submerge the roller in a bowl of warm water and soap for a few moments to give it an extra deep clean and help wash away stubborn product accumulation or dirt. Just be sure the water is not boiling hot, just warm.
We at #HAULHQ love these magical tools and the best part is that it requires the slightest effort!
Something tells us you will enjoy the luxury of this new part of your routine! 😉
Liked this blog? Let us know below!