We are halfway through October, which means it is almost time for HAUL-LOWEEN! *cue spooky music*
Our feeds have been PACKED with the most amazing, creative, creepy looks, we can't stop scrolling!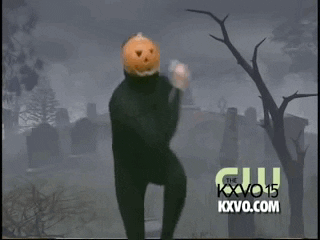 Here are some of the looks that BOO us away this year:
1. Shada Zaroug – @BabyVampBeauty
Credit: @babyvampbeauty
Monsters have never looked hotter!
We love Insta-baddie Shada Zaroug's rendition of Scarah Screams from Monster high. I don't know about you, but we can't help but feel super nostalgic! *Sings monster-monster high monster high monster-monster high*
2. Yara Ayoob – @yarziezz
Credit: @yarziezz
Ever seen a glamorous devil? Bahraini-born, whimsical beauty Yara Ayoob makes the most perfect devil you will ever see, decorated in gemstones, fluffy lashes, nails done, and everything! Yara might be the only devil we will let whisper in our ears!
3. Emiliya Ninova – @I.am.foxxy
Credit: @I.am.foxxy
Bulgarian beauty, Emiliya Ninova, is creeping it real and showing us how it's done this Halloween season. This Catwoman look is absolutely FIRE, we can't look away! We know they call her Foxxy, and we can certainly see why.
Absolutely Boo-tiful!🔥
4. Katherine – @beautyby_kathe
Credit: @beautyby_kathe
Don't get us wrong. We at HAULHQ are proud have some of the strongest, most fierce, women on our team, but you cannot tell us that you don't scream at the sight of spiders! Nothing is scarier, and Katherine knows it! The question is, how does she manage to look so good with the creepy crawlies on her face? Katherine, teach us your ways!
You know what we say; if you've got it, haunt it. Our favorite Hallo-queens understood the assignment!
Do you love these spooky looks as much as we do? Let us know, and have a fang-tastic HAUL-oween!
Got more looks you love? Let us know below!